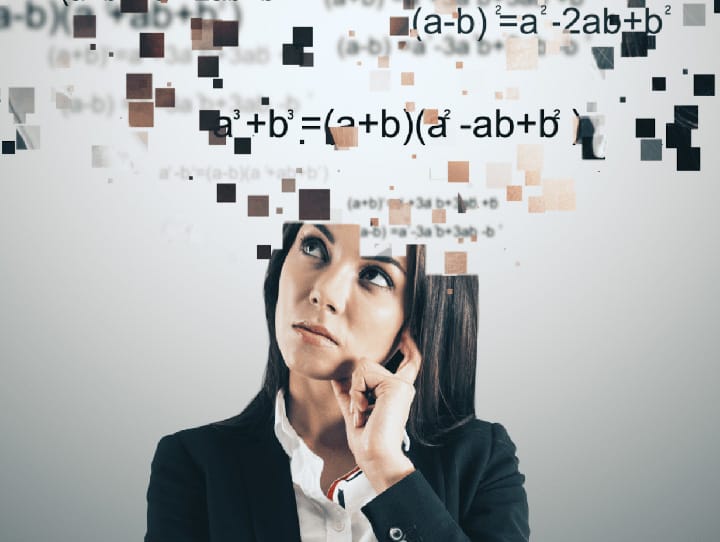 Beating the 2021 Algorithms for Instagram, Facebook, and Twitter
Another year means another set of algorithms set by the Big Tech trifecta. Try these quick tips to crack the latest codes and boost your brand's audience engagement.
If there is one thing all content marketers can agree on, it's that the ever-updating changes to the social media algorithms can be frustrating, sly, and time-consuming to bypass. Just when you finally figure out how to get around the current algorithm, it changes once again, leaving many marketers scrambling to get their content in front of would-be buyers. But, thankfully, we've uncovered some useful hints to help you hack the system.
Instagram
Arguably the leading social media platform for marketing purposes, Instagram is one of the top five in the advertising arena behind social media cousins Facebook and WeChat. The snap-sharing social site has evolved almost unrecognizably since its inception, most notably switching from chronological to algorithmic in way of content dissemination. While savvy marketing professionals and content strategists continually wrestle with debunking all social media's algorithms, they swear there is no secret behind Instagram's algorithm prowess. Yet, we remain skeptical. To crack the code on Instagram's 2021 algorithm, it's going to take consistency in engagement, frequency, and interaction.
Engagement
The best way to stay on top of the elusive IG algorithm is to create a specific business account with an engaged audience. Recruit influencers with more followers than you can shake a stick at and who best align with your brand message. Content creators with high engagement rates can result in high profit rates for your brand's bottom line. It's a win-win for both parties, so don't dismiss them. Keep the conversation going by keeping people, aka potential customers, on the platform. Create engaging, click-worthy posts people will want to save and share by placing your brand's logo, colors, and taglines within the post. Add a CTA to all your captions using a friendly reminder.
Frequency
Whether you decide to post once per day or four times a week, commit to a schedule because your audience will get used to your scheduled posts. Plus, the algorithm will remember your schedule and if you miss even once, you will be penalized by appearing less in feeds. So, pick a schedule and stick to it!
Interactio
Partake in online discourse with followers by responding to questions, comments, and general inquires. Also, don't be shy! Start the conversation. At the end of a post, ask your followers for their commentary/thoughts about a product or service you offer. Regular, friendly interaction with followers makes you relatable and reliable as a brand.
Facebook
As stated in last month's post on the art of the algorithm, Facebook boasts one of the most ever-changing, perplexing set of layers for learning its ranking system. With over 2 billion users, there are several thousands of potential posts than can end up in any given user's feed. Therefore, there are millions of factors influencing each feed at any given time. For 2021, Facebook is looking to put extremely engaging, fun, family-oriented content at the tops of feeds of its most active users. So, as a business, your content needs to speak to the heart and be ultra-positive. Start conversations that result in more comments, replies, and shares. Create motivational videos (think #mondaymotivation and post on Mondays!) and thought-provoking posts that spark excitement and dialogue amongst your followers. Don't be afraid to reach out to your fans/followers for tips/help about what they want to see more of, create contests/giveaways, etc. Really think out of the box when creating fun, unforgettable content. Finally, go LIVE as often as you can. And, if you have an Instagram account (which you should), you can go live on both platforms simultaneously. Some reasons to go LIVE can be: Q&A's with your followers, interviews with special guests, special events/conferences, product launches, educational tips, etc.
Twitter
Though the average brand engagement rate is a meager .049% according to a recent report, almost half of all marketers still see the social media site as the most effective platform for all social engagement. When Twitter first launched nearly 15 years ago, it disseminated content in reverse chronological order. Today, the Twitter gods consider the author of the tweet, its content, and the actuality of another user seeing it, as the key variables for determining if a tweet goes to the top of a user's newsfeed. Here's how to reign supreme in the Twitterverse:
Tweet, Tweet, Tweet
Tweet as much as possible all day – and night - long, even if you don't think anyone will see it. Unlike its social media platform counterparts, there is no wrong time to tweet.
Use Twitter Ads
Like Facebook and Instagram ads, tweet out promos of your product and service consistently, using the proverbial #hashtags in your caption.
Tweet Videos
As previously discussed, many times, video is an engaging and effective tool. Users are more likely to click on a video than read a post, so tweet as many video and video clips as possible as part of your Twitter content strategy for beating the algorithm.
Leverage Influencers
Just like Instagram, influencers reside in the Twitterverse as well, so don't disregard the power of affiliate marketing on Twitter.
Stand Out by Standing for Something Different
It's helpful to create nurturing, positive posts that exude warmth and inclusivity. So, keep the tone and voice of your writing as appealing as possible. Twitter users are exasperated by the constant barrage of negativity, bullying, and hate mongering on the site, so employing a more uplifting, positive approach to your tweets would make a much-welcomed hiatus respite and reinforce follower retention rate. Users will be much more inclined to retweet your thoughtful, engaging posts.
Get Help with #Hashtags
Twitter is the original home of the #hashtag and the site that all but antiquated the pound sign. #Hashtags are how users find directories of similar content they're seeking. Peruse through trending #hashtags to get in on the game and add them to each and every one of your posts, just keep them relatable to your content and brand. Bonus points: Since 2013, Google has allowed users to search for #hashtags directly from the search bar, so you're inadvertently boosting your SEO ranking along with your social media engagement by honing-in on the inimitable #hashtag.
What are some, slick ways you've found to be effective in beating the 2021 algorithms of the most popular social media platforms? Please share with the Social Attraction team!