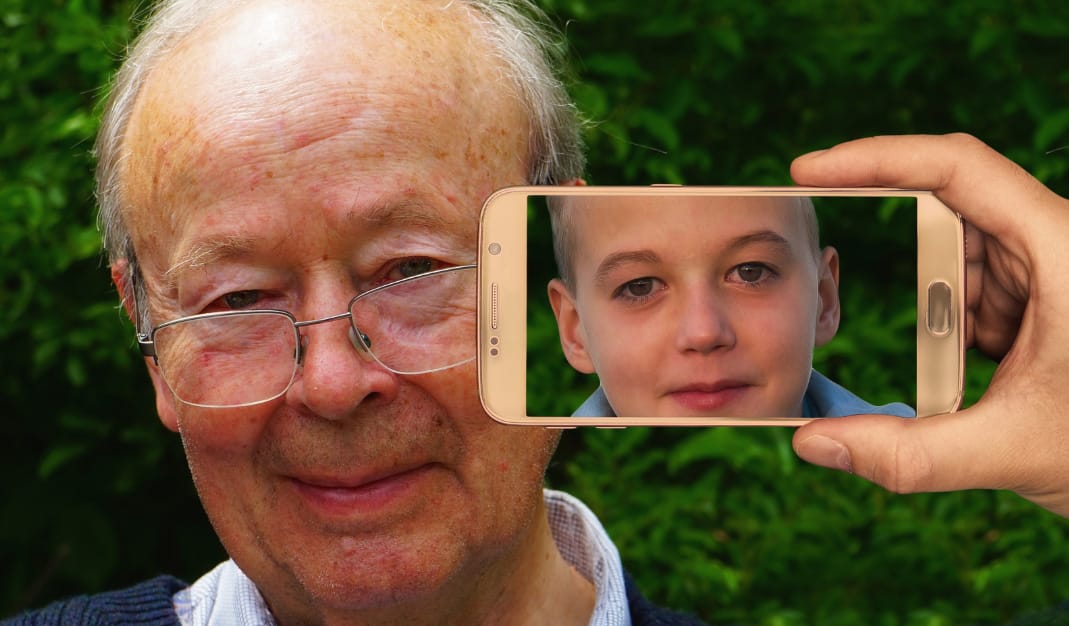 Level-up Your Content Strategy with Branded AR Instagram Filters and Create Free Advertising for Your Brand
Consider creating a library of unique, shareworthy branded AR filters during your next content strategy meeting or brainstorming session.
Branded AR filters are the new, perfect way to elevate your brand's social status while creating something unique for your fans and followers to use and share – all while showing off your brand! According to Lens List, branded filters are AR effects that have been ordered by a brand for promotional purposes. Some of the most memorable branded AR filters of the past year come courtesy of legendary brands like Porsche, LaCoste, Lancôme, and Mac Cosmetics. Cosmetic companies, in particular, have successfully managed to leverage the emerging tool most creatively, as branded AR filters have given makeup mavens the opportunity to virtually "try before you buy." Here's how the latest in brand-building innovation is done.
What are Instagram AR Filters?
Currently one of the most popular AR marketing tools is social media AR (augmented reality) filters – and they've come a long way since animated cat ears and oversized glasses of Instagram yesteryear. Today's filters are fun, affordable, user-friendly, catchy, and brand-driven. First appearing in 2017 with the ever-popular cute cat ears and sunglass filter craze that pervaded Instagram stories, original, standard AR filters were created by Instagram's exclusive IT team as a new way to engage users, allowing them to share and use the filters for their own personal Instagram stories. Today, any user or brand can create their very own filter that can be uploaded, shared, and used by both Facebook and Instagram users. The goal of branded AR filters is to elevate the exposure of a good, product, or service that can be seen, shared, and used by followers and fans, ingeniously invoking native, organic advertising in the process. The brand's filter, when shared, is repeatedly mentioned, continually attracting new audiences, while retaining existing followers. It's free advertising at its finest.
A Step-by-Step Guide to Getting Started Creating Branded AR Filters with Spark AR Studio
So, how can you get in on the branded AR filter frenzy? Spark AR Studio is the premier, popular platform that allows brands and individuals to create personalized, branded AR filters they can save and upload to both Facebook and Instagram. Followers can then use and share the AR filters by hitting the "TRY IT" button. While there are a plethora of online tutorials that will take you from newbie to pro when creating share-worthy, creative, and artistic AR filters, the Spark AR Studio is one of the most highly rated, user-friendly platforms.
Here are some quick, easy steps to help get you started:
Download and install Spark AR Studio to your computer/laptop and install the mobile app on your mobile device.
Log into the program using your Facebook account.
Click the "Create New" button in the lower right-hand corner of the application window to begin creating your first of many branded AR filters.
Proceed to "Face Tracker" to determine precise coordinates and to allow the program to track all movements within the frame.
Go to the Face Mesh O option within the scene block to create New Material. This feature allows you to add objects, special effects, textures, composition variations, etc. This is where you get to channel your inner Picasso. You can even import your masterpiece to Photoshop to access more sophisticated editing features. Just be sure to convert your file(s) to png format prior to importing.
Test your AR filter on your smartphone by clicking the Mirror button in the upper right-hand corner of the Spark AR Studio program. Pro tip: Edited, final file(s) should not exceed 20 MB each or will be unable to be uploaded and used on Instagram or Facebook.
When the filter is ready, save to computer/laptop. For users to use your new AR filter and promote your brand, be sure to apply to use the BETA version.
Upon successful verification from the social media gatekeepers, users can begin using your branded AR filter by clicking the "TRY IT" button. Filters can be accessed through both Instagram or Facebook.
You can track user statistics of all your branded AR filters through the Spark AR Studio Insights feature. Here, you can view how many times your branded AR filters were viewed and shared in users' Facebook and Instagram stories. This is a great, A/B testing tool to help you analyze what is working and what needs work.
Have you dived into the branded AR filter foray yet? It seems small brands have yet to venture into this seemingly untapped tool with limitless, promotional potential. Why not boost your brand's audience engagement with a unique, fun, and creative AR filter that offers free advertising and a feel of social media marketing sophistication?