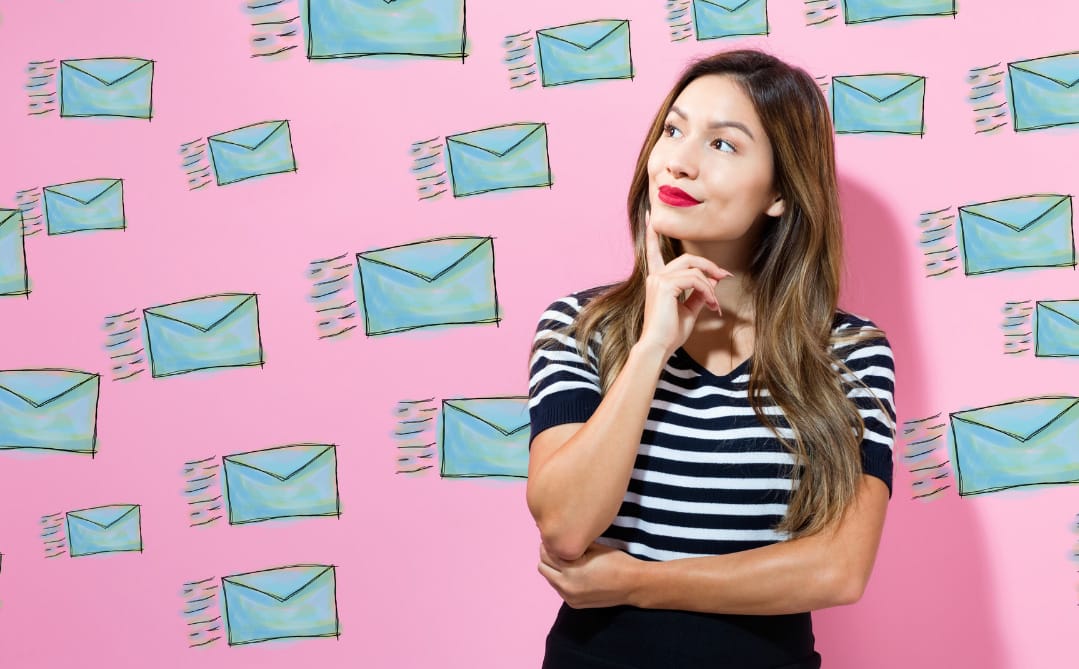 You've Got EMAIL: Crafting Catchy, Click-Worthy Email Subject Lines
Don't underestimate the power of the elusive email subject line! To ensure all the email promos you painstakingly craft don't end up in the proverbial trash folder, follow these simple steps to bring your eblasts to the top of any inbox.
Mistakenly, email subject lines are not given much thought, even by some of the savviest digital marketers. Though the seemingly subtle headline that follows the sender's address may seem like a fleeting, inconsequential thought to some content strategists and email marketing specialists, it can be the difference between "click" and "delete," ultimately impacting your business' bottom line.
Master the art of writing enticing email subject lines with these tried-and-true tips from the email marketing pros:
Keep it Simple, Succinct, and Scarce
The beauty about email subject lines is that you need to keep it short, sweet, and to the point by default. You're basically trying to sell yourself, your service, or product with a headline and you've got less than two seconds to accomplish that feat. If possible, keep your entire headline under 50 characters and add a sense of urgency and scarcity, telling readers they must act now. However, to avoid the exhausting, overused "Hurry, this deal won't last forever" CTA, be sure there truly is a limited quantity, deadline, or availability at stake,
Be Humorous, Wry, and Witty
Channel your inner corny comedian and try using humorous, wry, or witty tactics to get some clickbait action. Though humor doesn't work with everyone, it does with most, so give it a go.
Shock, Stun, and Surprise
Controversial content gets clicks. No shock there! Don't be afraid to push the envelope by using a controversial tone or alluding to political or controversial subject matter in your email headline.
Ask a Question?
A common tactic used at the end of blog posts to elicit comments and boost audience engagement, try crafting your email subject line into a question. This naturally starts a conversation and gets the reader feeling obligated to "respond."
Say it With Emojis
Take a page out of the millennials' digital playbook and use an emoji (or two) to express your headline and prompt a response. Though it may seem like an immature marketing ploy to those who grew up listening to song lists on a cassette tape and "unfriended" people IRL, hear us out on this one. Like apps, there is an emoji for EVERYTHING. Plus, it frees up character space for more crucial wording.
Employ A/B Testing
The best way to utilize A/B testing is to write about 5-10 email subject lines for every email and see which ones convert the most clicks.
Be Conversational and Relatable
Concoct your email subject line as if you were writing to your BFF. Readers are more inclined to click on emails that speak "to" them, not "at" them.
Don't Ignore Your Email Preview
Not to be confused with the actual email subject line, the email preview text is a short, concise message strategically placed below the subject line. The entire purpose of the email preview text is to "tease" more information about what's in the actual email. Here are some helpful hints when writing your email preview text: get straight to the point, expand on the subject matter without giving it all away, use action words, watch your character length/keep it short, and write up a few options for A/B testing purposes.
The Top Ten Email Subject Lines of 2020
According to DigitalMarketer, here were the top ten, most memorable email subject lines of 2020 and their respective sources and open rates:
10. How to keep up with digital marketing… Content: T&C Early Bird Discount Open Rate: 15.8%
9. Why my first business failed Content: Tony Robbins Event Follow-Up Open Rate: 15.91%
8. Something BIG is coming Content: April Accelerator Flash Sale Open Rate: 16.08%
7. Holy crap…21,601!?!?! Content: Lab Open Access Open Rate: 17.35%
6. 3 Rules for Marketing During a Crisis Content: Newsletter for March 21, 2020 Open Rate: 19.9%
5. ☹ 80% off gone in 3…2…1… Content: Content Marketing Mastery Sale Open Rate: 22.54%
4. BYE? Content: T&C 2020 Close Open Rate: 25.12%
3. Get Certified in Content Marketing for $195? Content: Content Marketing Mastery Sale Open Rate: 25.27%
2. CLOSING down in 3…2…1...? Content: 1-Minute Facebook Video Ad Playbook Open Rate: 28.08%
Number One of 2020: FINAL Chance for Success Content: Lab Open Access Open Rate: 34.53%
See something you like? Feel inspired to swipe any of the aforementioned, adding your own unique spin and get better open rate results in your next email marketing campaign. Digital content marketer and Oxford comma connoisseur Megan Marrs maintains, "All the world's greatest artists are thieves – they 'borrow' from others, building on existing works to create their own."