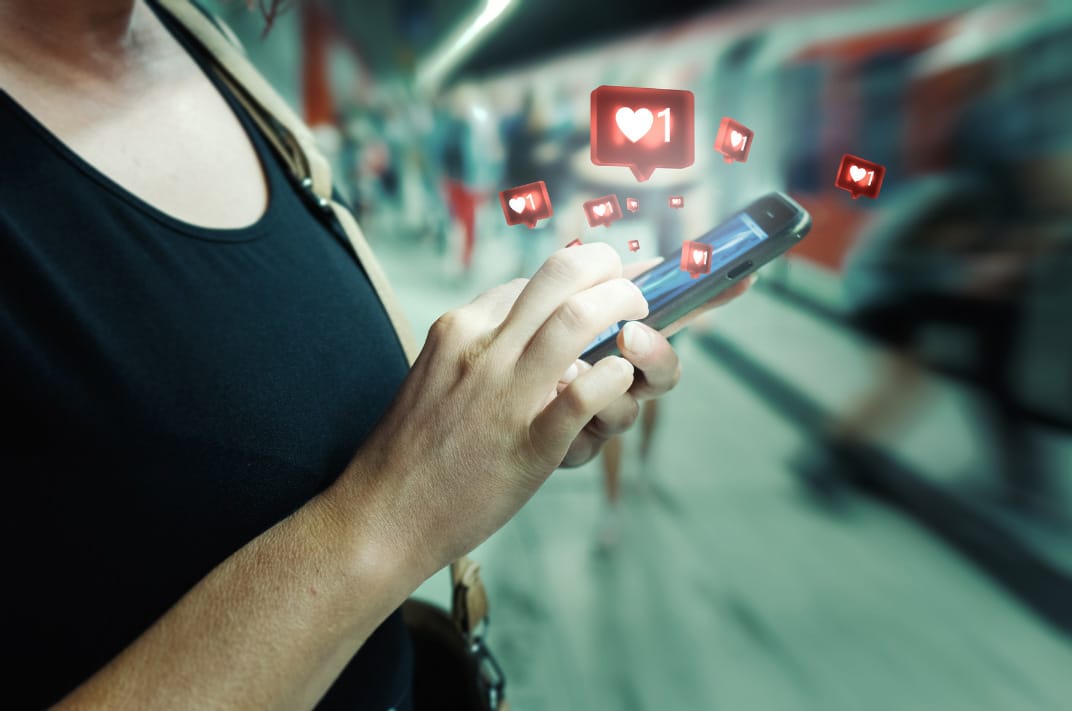 Instagram to Roll Out New Features for Content Creators
With a multi-faceted campaign in the works to enhance the moneymaking potential for social media content creators and influencers, irrespective of followership size, Instagram is set to unveil innovative, fun features sure to level up your game.
Started in October 2010, the widely popular photo-sharing app dubbed the 'Gram that incidentally made "influencer" a real job, is almost unrecognizable compared to its humble beginnings. With a lineup of new, exciting features for content creators set to launch over the next few months, Instagram is poised to become of the most viable, lucrative assets for aspiring content creators and influencers, as well as seasoned social media stars. Its recent launch of affiliate market tools and streamlined "Shops" also includes the first-ever, highly anticipated Creator Week, a 3-day virtual event developed toward helping burgeoning and established digital creators with panel discussion and workshops. However, don't expect a definitive date for this unprecedented event until the end of 2021. For now, content creators can get ready to start lining their virtual pockets with the following features that are sure to help leverage their unique business opportunities and increase their affiliate marketing potential.
Creators can soon link their Shops feature to their personal profiles in addition to their business one. This allows content creators to become eligible to partner with any of Instagram's merchandise partners – Bravado, Fanjoy, Represent, and Spring – to feature exclusive product launches in the app.
Now, during LIVE Instagram broadcasts, viewers can "tip" their favorite content creators/influencers by sending them a "Badge," which costs between $.99 and $4.99 and is similar to the Stars feature on Facebook. "To help more creators make a living on our platforms, we're going to keep paid online events, fan subscriptions, badges, and our upcoming independent news products free for creators until 2023," says Facebook CEO Mark Zuckerberg, "…and when we introduce a revenue share, it will be less than the 30% that Apple and others take."
While other popular social media platforms, such as TikTok and YouTube offer monetization strategies that extend beyond e-commerce, Instagram is currently focused on leveraging its affiliate marketing prowess through creator Shops, affiliate commerce (commission payment for product sales), and an exclusive "branded content marketplace" designed to connect influencers with brands with whom they best align. Creator Shops will make it easy for users to purchase directly from their favorite influencers without ever having to leave the platform. It's one-stop-shopping and endless scrolling all in one place. Here are the deets:
Native Affiliate Commerce is a program that will allow creators to turn their passion or side hustle into a viable source of income – effortlessly – by simply tagging products they feature during a Feed or Story post. The flexibility of whatever feature they wish to tag the product(s) is expected to help creators earn a commission on any sales they drive from that content. A label feature will also let users know their purchase will directly support the creator. This is an ingenious way to include creators of all followership sizes to get in on the affiliate marketing game and opens the door for more micro affiliate marketing strategies. Content creators are no longer required to be longstanding Instagram stars to start enjoying some serious cash flow. It's also a great way for part-time creators to make some extra side cash without having to commit full-time to building their fan base.
The Branded Content Marketplace will be a new way to connect brands with like-minded content creators. Like a matchmaking service for businesses, this program is sure to prove exponential in facilitating a variety of collaborations and brand partnerships, while offering very "favorable terms" for creators, according to Zuckerberg.
Instagram is clearly gearing up to support creators financially within the e-commerce and is committed to being inclusive to all creators – big and small – and helping them accomplish their marketing goals while boosting their bottom line, followership, etc. The platform has decisively positioned itself to be a content creator champion, with a specific interest in inclusivity and a keen emphasis on innovative affiliate marketing strategy. So, if you've been contemplating becoming a social media content creator but fear you may be too late to the game in a highly saturated market, think again.