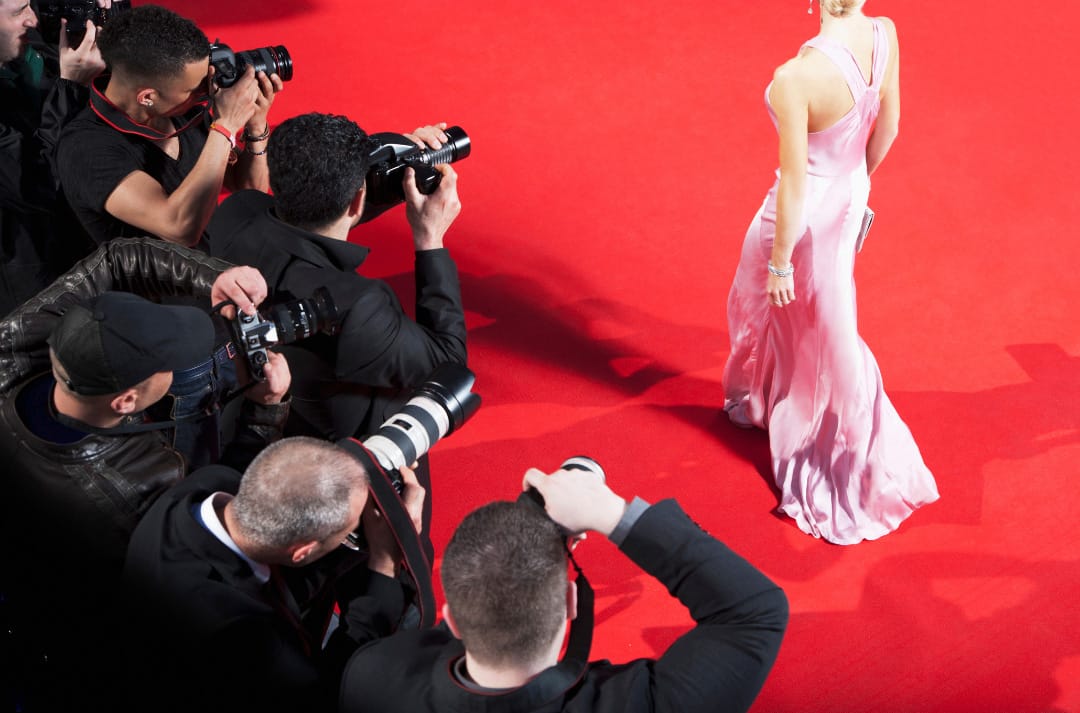 The annual Met Gala extravaganza – where fashion, art, culture, and the world's most influential icons collide for a long, lavish night dripping with dress-up debauchery – took an unexpected twist this year.
Unless you've been residing beneath the proverbial rock in September, you most likely witnessed an overabundance of gratuitous displays featuring some of the most attention-grabbing stars, innovators, and movers-and-shakers devilishly decked out in ostentatious, over-the-top, and seemingly uncomfortable, glamorous getups all in the name of charity. No, it wasn't Halloween. Welcome to the Met Gala, officially known as Metropolitan Museum of Art Costume Institute Benefit, or irreverently, Cosplay's more sophisticated, snobby second cousin. The black-tie event that will set a guest back $35,000 for a ticket and approximately $200-300K for a table overflowing with vegan-inspired fare prepared by New York City's burgeoning chefs, returned to the Big Apple Monday night, September 13th, after Covid canceled last year's affair. Fittingly dubbed "the Oscars of the East Coast," the annual Met Gala seeks to raise money for the Costume Institute and its working designers and is attended by anybody who is anybody, including the biggest names in film, fashion, politics, media, sports, innovation, business, and yes, social media!
This year's theme, "American Independence" was met with 500-600 attendees and some unexpected guests from the political space, including controversial, self-professed socialist and democrat darling, New York Congresswoman Alexandria Ocasio Cortez, who shamelessly pranced and posed on the Institution's red-carpeted front steps alongside the fashion designer of her much-talked-about dress - a strapless, crisp, white mermaid-style number splattered with the now-infamous words, "TAX THE RICH" in bright, bold red lettering down the back. Arguably an ironic message when rubbing elbows with some of the world's wealthiest at one of the world's most pretentious, opulent parties. And, yet social media is still abuzz over the blatant hypocrisy with a fresh, new, click-worthy headline and a share-worthy meme created nearly every minute. TikTok video vixen and super influencer Addison Rae and YouTuber Emma Chamberlain, who recently penned a coveted collaboration with legendary Louis Vuitton, also graced the crimson-colored steps. But, their unlikely presence was met with surprising scorn and downright indignation from some well-known A-listers and Met Gala veterans, contending "influencers" have no business being seated at the exclusive table alongside the likes of the elites and that social media viral influencers inadvertently take everyone down a notch with their mere presence. Ouch. Luckily, not everyone sees it that way. It was the Gen Zer demographic the marketing team behind the Met Gala specifically wanted to entice and what better way than to invite camera-ready guests the uber young generation would instantly recognize and want to see.
One could argue the "American Independence" theme can be a double entendre – a representation of our current, heated political landscape as well as the enduring ingenuity of American innovation. Either way, in what other time since the inception of the Met's annual, big-to-do bash would one expect to see a millennial American congressperson or a person who achieved Internet fame, be part of the enviable guest list? America truly is the land of opportunity, where anything – or anyone – can happen. This year's Met Gala was also positioned as part of the re-imagining and re-emergence of NYC's cultural destination, including Broadway, indoor dining, and the U. S. Open.
So, how did a historically philanthropic, annual event morph into the ultimate, celebrity-exclusive costume party of the year? Political figures' fashion frivolities and Gen Zer social media influencers' shocking invites aside, the mastermind behind the Met Gala's marketing strategy comes courtesy of Anna Wintour, long-standing, legendary editor of American Vogue and artistic director of Conde Nast. After becoming chairwoman of the iconic event in 1995, Ms. Wintour has managed to successfully level up the one-night-only benefit bash with highly relevant themes, up-and-coming, as well as, star-status fashion designers, and guests who steal the spotlight (and sometimes inspire backlash) every time. Playing it safe isn't always the best way to leave a lasting impression.